30 YEARS IN THE MAKING, THIS FESTIVE CARTAGENA VACATION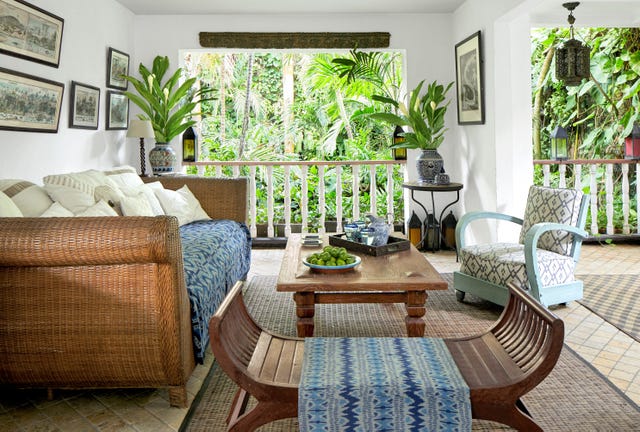 The Aristotelian adage "the whole is greater than the sum of its parts,"
bantered about by corporate team leaders and Little League coaches alike,
takes on a singular resonance when applied to the labyrinthine Cartagena home of Chiqui de Echavarría.
The Colombian style maven, known for her generous party hosting and her exquisite lifestyle retail store Casa Chiqui,
originally purchased a 2,100-square-foot house near the wall of Cartagena's Old Town 35 years ago with her husband.
They intended it as a pied-à-terre for visits with their son and daughter. A couple of years later, the house next door was for sale, and de Echavarría bought it, too.
By this point, she and her family had fled their Bogotá hometown due to escalating violence and were living abroad in Miami and Switzerland.
The comparably safer Cartagena was the locus where the extended family would meet during the summer and winter holidays.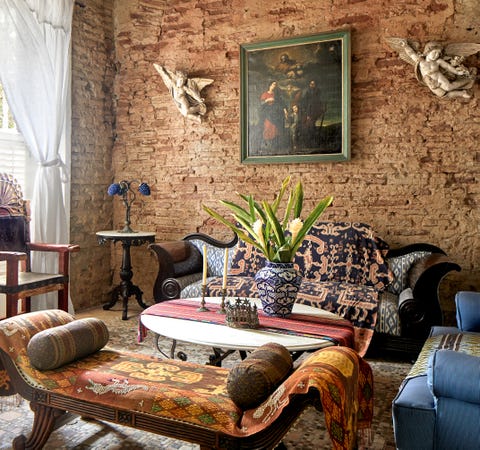 Over the next decade, de Echavarría expanded the immediate family's footprint there, acquiring another adjacent building,
four apartments, and a freestanding patio.
A resident of one of the apartments proved particularly intransigent in selling her place.
"She had a lot of little dogs. I bought a toucan.
And every time the toucan was singing, the dogs would go crazy,"
recalls de Echavarría, who is now based full-time in London and normally travels to Cartagena every six weeks.
"Finally, the lady was persuaded. She decided to sell." สถาปนิก