ELLIE CULLMAN CONJURES STUNNING INTERIORS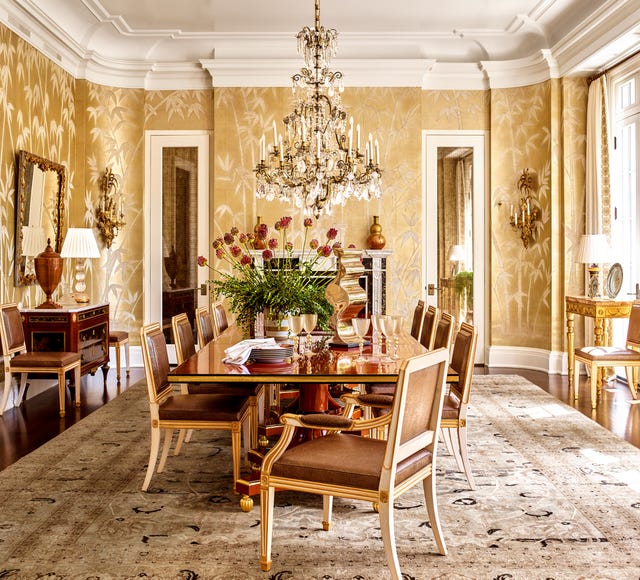 As the man of the house drove to work through New Jersey's horse country,
he looked for open land with real estate signs.
He saw none. One morning, his eye was caught by 60 wooded acres with no Realtor's sign.
He made a call: The land was available.
So was a neighboring parcel. Did his wife need to pass judgment?
"You decide where we live," she said. "I just want to pick out the pretty things."
In fact, she had something to say to her architect, James Paragano:
"We'd like a house that looks as if it's been there for a hundred years, just with all the modern amenities."
Paragano replied, "That's exactly what I do."
He proposed a grand European-style house, scaled to satisfy the discretion of a couple who have a subliminal social profile and like it that way.
Ellie Cullman and her partners at the
ELLE Decor A-List firm Cullman & ­Kravis were the obvious choice to design it; over more than 30 years,
this all-female firm has built a four-star reputation for interiors that are elegant without ostentation.
And Cullman, Alyssa Urban, and Katie Sutton worked as a team, which would be crucial in the four-year marathon that lay ahead.
The twelve-and-a-half-foot ceilings?
Not at all daunting—that was the specialty of art consultant Rachel Carr Goulding,
who had worked with the firm for 15 years and knew where to find large contemporary art that echoed classical themes.
ออกแบบบ้าน