JULIA REED'S FINAL PROJECT: HER OWN NEW ORLEANS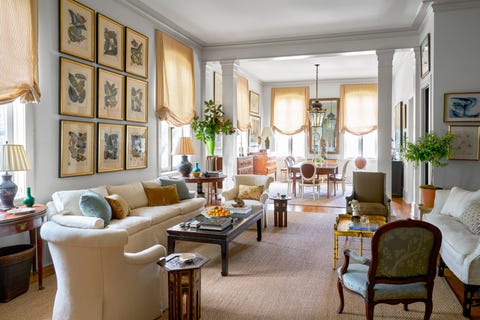 Julia Reed could change lives just by entering a room. And she entered a lot of rooms.
I was one of hundreds who were instantly smitten with her huge smile, her smoky voice, her hearty laugh, and her exuberantly expletive-laden repartee.
Her hair was always expertly highlighted and coiffed at the John Barrett salon,
and her feet were invariably shod in a pair of Manolo Blahniks—which she claimed were actually comfortable.
She was opinionated, wickedly witty, and had a huge coterie of friends.
(And that's not counting the thousands of fans of her books and her sharp and funny articles in Vogue, the New York Times Magazine,
Newsweek, ELLE Decor, and Garden & Gun.)
Reed could head to Havana to find out what it was really like to live there, travel with Madeleine Albright or Hillary Clinton,
and then write about her favorite discontinued classic perfume or why she loved pork chops.
She was a trenchant observer of politics, but she never ceased to be entranced by fashion, food, flowers, and, most of all, entertaining.
"Fashion and politics—to her it was all equally important and equally ridiculous,"
says Keith Smythe Meacham, her partner in the online home goods emporium Reed Smythe.
Says Jessica Brent, one of the posse of lifelong girlfriends whose exploits Reed recounted throughout her career:
"If there wasn't one, Julia could always make up a good reason for a party. And sometimes the planning was as much fun—​or more fun—than the party itself.
Then there was the after-party review the next day. Before, during, and after a party—Julia loved it all."
Her passion for design was evident in all her homes; the Bourbon Street apartment in New Orleans,
with its courtyard garden where she served Pimm's Cup and bourbon; her small Manhattan duplex,
its golden double-height living room the setting for glamorous soirées where tray after tray of ham biscuits and crab salad emerged from the tiny kitchen.
And then there was the house in the Garden District, whose renovation Reed chronicled in her comic masterpiece, The House on First Street. สถาปนิก