The Best Sports Movies on Netflix These titles hit a home run.
Good sports movies are tough to make. The most successful have to transcend the drama and excitement inherent in sports themselves; why watch a movie about basketball when you could simply watch a great basketball game?
But when done right, sports movies offer more depth than the average game, illuminating not just the sport depicted, but the deeper part of human nature that makes us love watching other people play games. The next time you fire up Netflix hit play on one of these titles.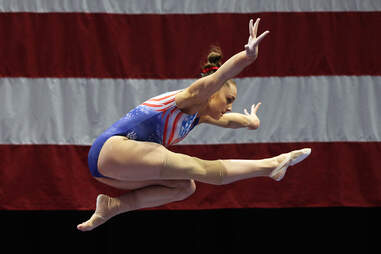 Athlete A (2020)
Not to be confused with HBO's At the Heart of Gold, Athlete A is Netflix's original documentary about the US gymnastics team scandal that shook the sports world when it was uncovered in 2017. It focuses on the heinous sexual crimes committed by former team doctor Larry Nassar, who abused the young athletes for years, and dives into the work of the investigative journalists at the Indianapolis Star who first broke the story. It's unforgiving, but allows these young women a catharsis for healing.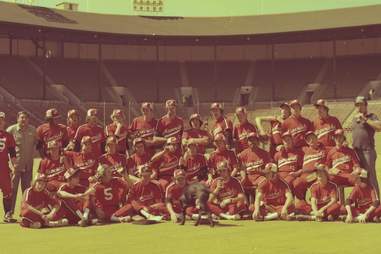 The Battered Bastards of Baseball (2014)
Kurt Russell, who interrupted his acting career to play baseball professionally in the 1970s, is one of the highlights of this documentary about his father's legendary minor league team, the Portland Mavericks. But he's just one piece of a highly entertaining true story that chronicles the independent baseball club and its ragtag team of rejects, who seem more tailor-made for an underdog sports comedy than reality—no surprise, there's a Hollywood remake in the works.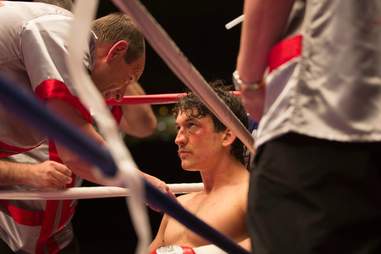 Bleed For This (2016)
This biographical film features one of sports history's greatest comebacks. In the early '90s, world champion boxer Vinny Pazienza thought he was never going to get back in the ring again, let alone walk again, after surviving a car crash with a broken neck. Miraculously, that didn't stop him, and the excellent Miles Teller brings Pazienza's tenacity and recovery to life in this flashy boxing drama. Of course, the movie pulls from the boxing classics like Rocky and Raging Bull, trying to reach that unparalleled level of oomph and rawness, but this true story stands on its own with the way the cast brings the soul of the family to the screen.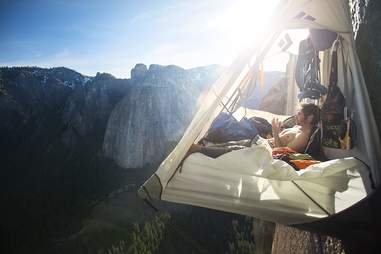 The Dawn Wall (2017)
This sports doc will get your adrenaline pumping as it closely follows climbers Tommy Caldwell and Kevin Jorgeson attempting the near impossible: free climbing the vertical, 3000ft Dawn Wall of El Capitan for the first time in history. Their mission, which took six years of planning, is laid out in great detail by the documentarians of this film who scaled the cliff alongside Caldwell and Jorgeson to capture the most intense and magnificent shots that bring you as close to that experience as the average person will likely ever have. Even those with a fear of heights will find it hard to look away from the stunning vistas of Yosemite National Park. ดูหนังออนไลน์